Mist cannon truck used to disinfect Binhu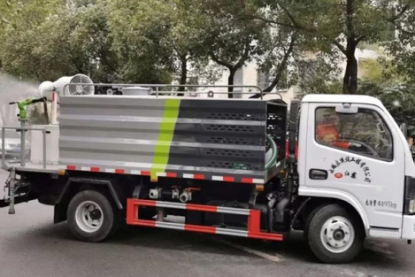 A mist cannon truck purchased by Jiangsu Yunduanqi Constriction Company is now being used to disinfect public areas in Binhu district, Wuxi.
The truck can carry up to 4.5 tons of diluted disinfectant and spray mist dozens of meters into the air every day, according to Shen Hui, spokesperson for the company.
The truck is both more efficient and can cover more area than traditional artificial disinfection techniques.
Shen said the truck is meant to help fight against the virus and reduce the burden on people on the frontlines.